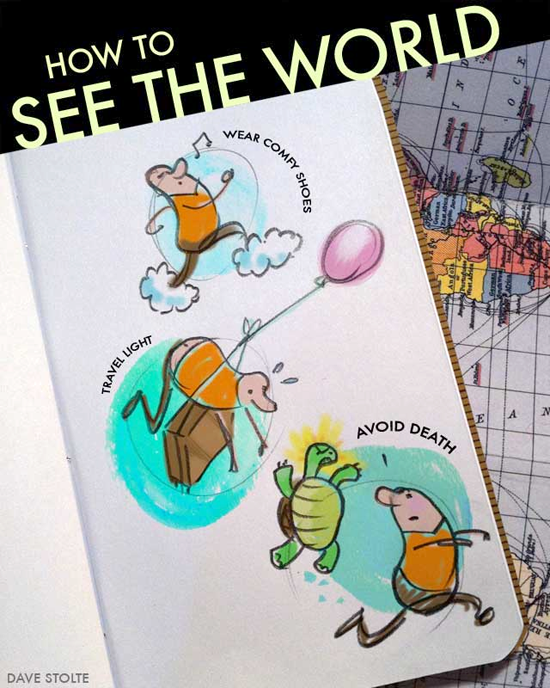 My winning entry from the Cut&Paste 2D Global Championship in New York City.
The challenge: create an original work on the theme of a "how-to" instruction in 15 minutes, live on stage in front of an audience of 300 people, 4 judges, a large group from Adobe, and an online audience via justin.tv. The competition: nine other global champs from around the world: London, Mexico City, Sao Paolo, Berlin, Tokyo, Seoul, Bangkok, San Francisco, and New York.
Grand prize: the Adobe Creative Suite CS5 Master Collection and an opportunity to collaborate with Nooka on a limited-edition watch design.